What If I am Denied At My Disability Hearing?
You have three options: start over, appeal, or call it quits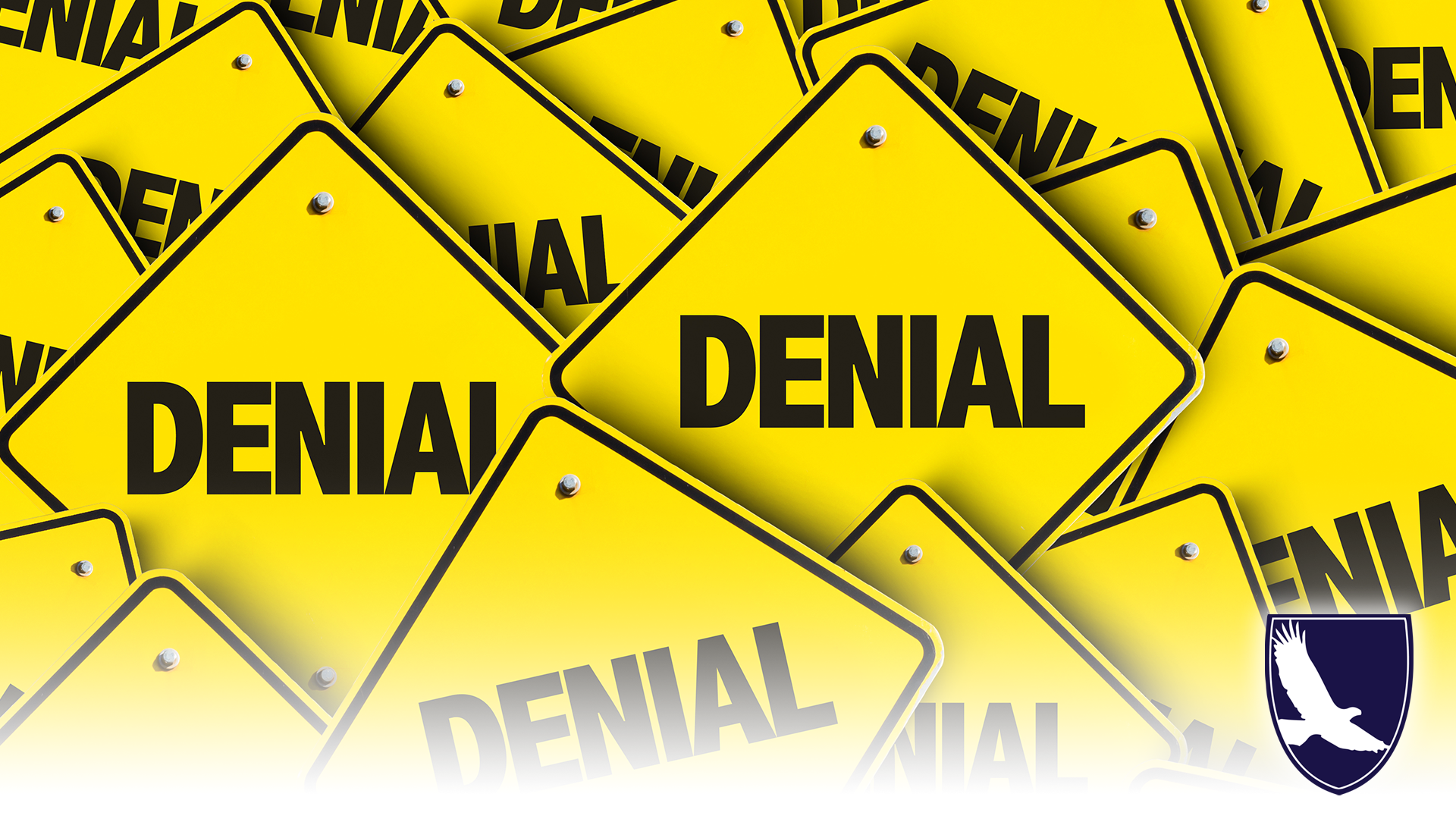 After your disability hearing, you will receive a notice of decision (NOD). If the decision is Unfavorable, it means you have been denied disability benefits. At this point, you have three options: start over, appeal the decision, or call it quits.
Filing a New Application
Your best chance of approval after being denied at your disability hearing is to start over and file a new application. With a new application, you will be able to provide updated medical records and new information regarding changes in, or the status of, your conditions. You can file a new application as soon as you have received an unfavorable decision.


Appealing an Unfavorable Decision
The option to appeal to the Appeals Council is listed on your unfavorable decision. You must submit your appeal in writing using the HA-520-U5 form. You have 60 days to file an appeal to the Appeals Council.

Once your appeal is received, the Appeals Council will review the administrative law judge's (ALJ) decision and decide if the decision is adequately supported. Did the ALJ make any clerical errors? Did he or she consider all relevant medical records? This process can take up to two years to complete. During this time, new medical records will only be considered if dated prior to your hearing decision.


Call It Quits
If you decide you no longer wish to pursue your disability claim, determine you are able to engage in substantial gainful activity (SGA), or your medical conditions have improved, you can stop here. You do not need to respond to Social Security or notify anyone of your decision.


Keep The Following in Mind
1) You can no longer file a new application while your case is pending at the Appeals Council.
You either need to wait until they have made a decision or, if you decide to submit a new application, you need to contact Social Security and withdraw your appeal to the Appeals Council before filing a new application.

2) If you decide to file a new application, your alleged onset date (AOD) can be no earlier than the day after you were denied by the judge.
For example, if your unfavorable decision is dated March 1, 2014 and you decide to file a new application, your new AOD must be on or after March 2, 2014. If you are applying for SSDI benefits, be sure your date last insured (DLI) is after the date you were denied. If it is not, you will no longer be eligible to receive SSDI benefits.

If you have been denied after your disability hearing, contact us now. We will provide a free case evaluation and determine the best route to continuing your pursuit for disability benefits.


Share via:
HIRE AMERICA'S DISABILITY EXPERTS NOW
If you need disability benefits, hire Quikaid now. You will not regret it. We will do everything possible to get your claim approved. Sign our contract now online, or fill out our Free Case Evaluation, so we can start the process of getting you approved for benefits! You have nothing to lose, and everything to gain.
The time to get started is NOW!
Hire America's Disability Experts® Now