What is the National Association of Disability Representatives (NADR)?
NADR is a professional organization for Social Security and disability related personnel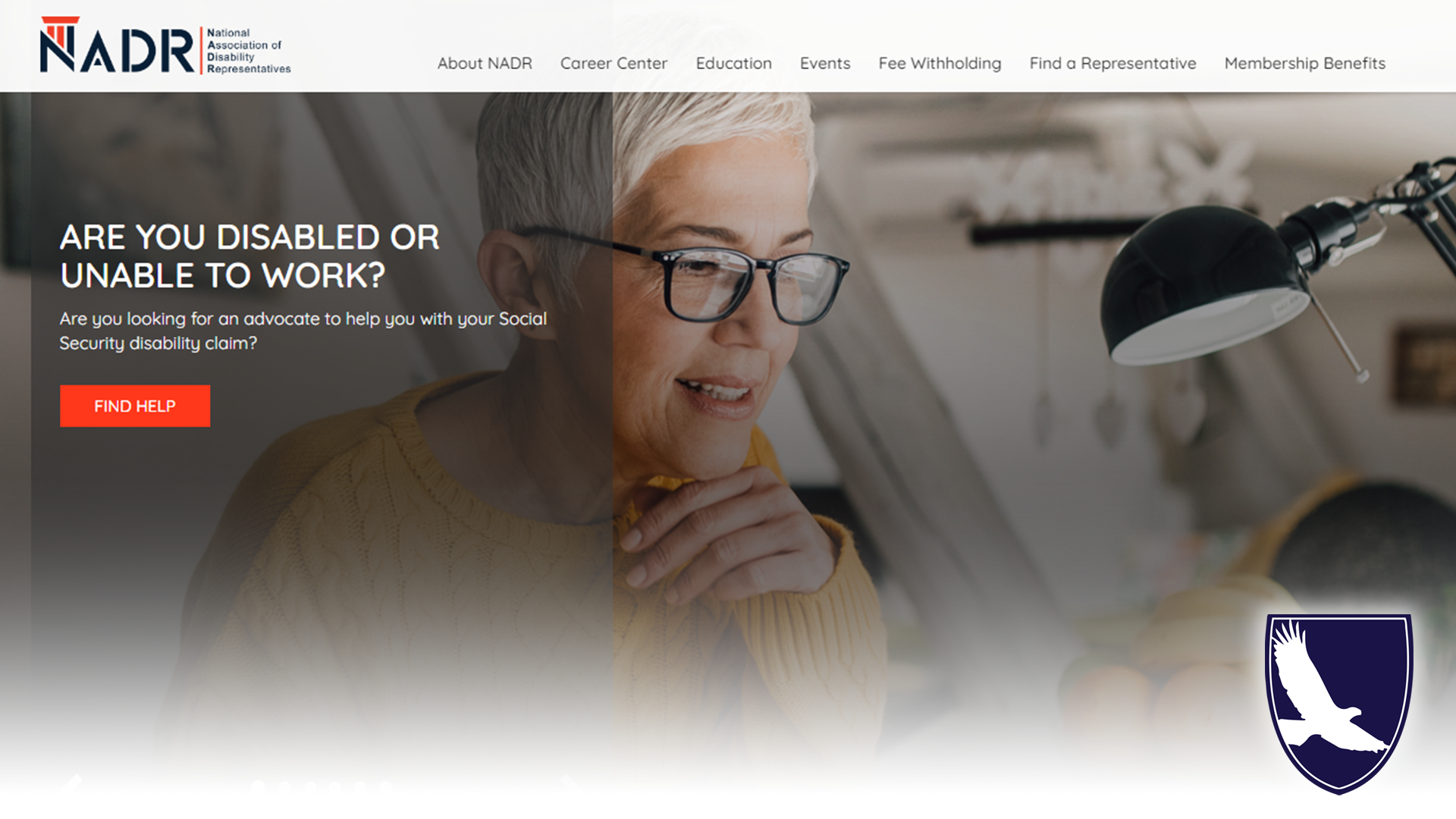 Founded in Saint Louis, Missouri in March of 2000, the National Association of Disability Representatives (NADR) provides disability representatives with a forum to discuss questions, concerns, laws, updates, and general information with other practicing members.


They have established and achieved 4 goals:

1. Conduct Annual Conventions
Conventions, open to members and non-members, are designed to educate practitioners on updated rulings, changes, and improvements within the Social Security Administration (SSA).

2. Create a free national referral service
Claimants seeking representation and information regarding Social Security Disability can access contact information to attorneys and non-attorney representatives who are registered and insured, free of charge.

3. Seek status as an approved, "not-for-profit" organization with the IRS and Social Security offices nationwide

4. Create a "talk list"
Members of NADR can discuss disability related issues through a live, online forum.

For more information about NADR, visit their website


Share via:
HIRE AMERICA'S DISABILITY EXPERTS NOW
If you need disability benefits, hire Quikaid now. You will not regret it. We will do everything possible to get your claim approved. Sign our contract now online, or fill out our Free Case Evaluation, so we can start the process of getting you approved for benefits! You have nothing to lose, and everything to gain.
The time to get started is NOW!
Hire America's Disability Experts® Now